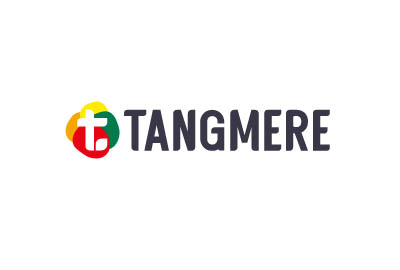 No strings attached
05-12-2018
Back to news
Following a two-year period of extensive trials, Tangmere Airfield Nurseries have taken the decision to switch from using traditional polypropylene (plastic) twine to Elite biodegradable twine (PLA) to support their entire pepper crop on a 30 hectare UK site. "We didn't take any chances when it comes to relying on this product" explains Gerard Vonk, General Manager at Tangmere. " We can neither afford to have an inferior biodegradable twine, nor do we want to raise our costs. So we did extensive trials and have evaluated this product in various ways. Obviously, we wouldn't want to have a product that does not perform the way we want it to".
It was quite a gathering on a September morning at Tangmere's impressive nursery, built right on the former runways of the military airfield where Spitfire and Hurricane aircraft were based during the World War II. The assembled group included Gerard Vonk, his colleague Mark Knight, Joris van Calcar of Lankhorst Yarns, Roger Beard of Agrovista and Elmer Vlielander of Benfried.
"For my team the product's performance made all the difference. Indeed, they were quite happy with it, especially considering the extreme temperatures we have experienced this year" Mark, Technical Crops Manager, continues. "Without any doubt the development of biodegradable twine has come a long way", Joris adds. "It took us years to develop a suitable and reliable product". Since the demand for biodegradable products has increased from growers around the world, Lankhorst started an intensive programme of research, trials and production of a PLA based twine. "It had to be strong and reliable, but also economically feasible to fit the needs of growers. Initially it couldn't be produced in pure white either. Now you can't tell the difference between traditional horticultural twine and this biodegradable product". Details do matter!
Lankhorst's exceptionally strong and UV-resistant biodegradable Elite twine will disintegrate when placed in a compost heap or compost facility. Under the influence of micro bacteria and at the right temperature of 70 degrees Celsius, PLA breaks down and will decompose down to 99% micro fibres within just 6 to 8 weeks. This way it can be part of a environmentally friendly production process or even be used by organic growers. Independent research on bio twine (PLA)was undertaken by the Wageningen University. A report on the results is available upon request.
"The heat is on when it comes to the demand from growers for environmentally friendly or biodegradable products", Elmer continues. "We at Benfried's want nothing but the best for our customers and have found this in the Bio Elite twine from Lankhorst, whom we have worked with for many years". The initial demand for this type of product came from Australia, where costs for waste management are rather high in particular places".
Although the initial cost of biodegradable twine is more expensive than standard polypropylene twine, the costs of waste removal and processing are reduced, and there's the major benefit to the environment as the build-up of piles of plastic twine is avoided. By investing in the use of biodegradable twine, the grower is taking the next step in social responsibility to care for the environment. "No strings attached", Elmer says with a smile.